Disaster Recovery as a Service
Affordable and efficient image-based disaster recovery (DR)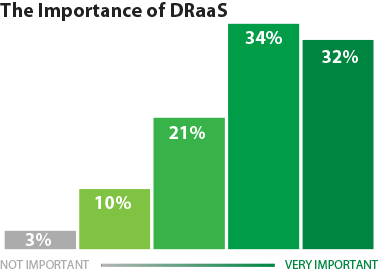 As your business embraces a multi-cloud strategy, you need to make sure that Disaster Recovery-as-a-Service (DRaaS) is a part of your plan – to ensure availability – and to maintain customer confidence and brand reputation.
Cloud4You's affordable and efficient image-based replication delivers image-based disaster recovery for ALL applications on-site or to the cloud
Ensure complete data protection with disaster recovery
The Disaster Recovery-as-a-Service (DRaaS) market gets a lot of buzz, but end users still find it challenging. Many of the products in the market today offer a DRaaS solution in addition to, or separate from, an overall data protection strategy, often pulling the focus of IT away from their current datacenter investments and momentum. These solutions add an additional layer of management complexity, and often leave businesses uncertain that they can actually recover if something goes terribly wrong.
Cloud4You's Complete Disaster Recovery as a service
Veeam defines DRaaS, by offering it as part of a comprehensive availability strategy, providing a consistent user experience and reducing overall cost to protect your data. Veeam delivers affordable and efficient, imaged-based replication for true DR. It comes with simple, straightforward licensing and pricing — Included for end customers and monthly rental by the VM for service providers. Get DR for any workload — it's efficient, cost-effective and storage, application and OS-agnostic.
Want reliable Pinball Backup - DRaaS?
2020 Cloud4You Unip – Ovar, Portugal | Cloud4You LTD – Registered in England and Wales 12603805 – All Rights Reserved